California ranks third in acres planted in sweet potatoes in the United States with about 25,000 acres and first in production yields per acre farmed.

Over 85% of California sweet potato production is in Merced County, geographically located in the center of the state in the most productive agricultural area in the world – the San Joaquin Valley. In Merced County, the crop has a farm gate value of more than $100 million.
California grows many types of sweet potatoes, however, you typically find three kinds in the store:
As compared to other states, California grows many types of sweet potatoes. Traditionally consumers would typically find 1-3 varieties in the supermarkets, but now consumers will find that most varieties of sweet potatoes are available in many local supermarkets and Farmer's Markets. If they are not, you can request them to your supermarket produce manager.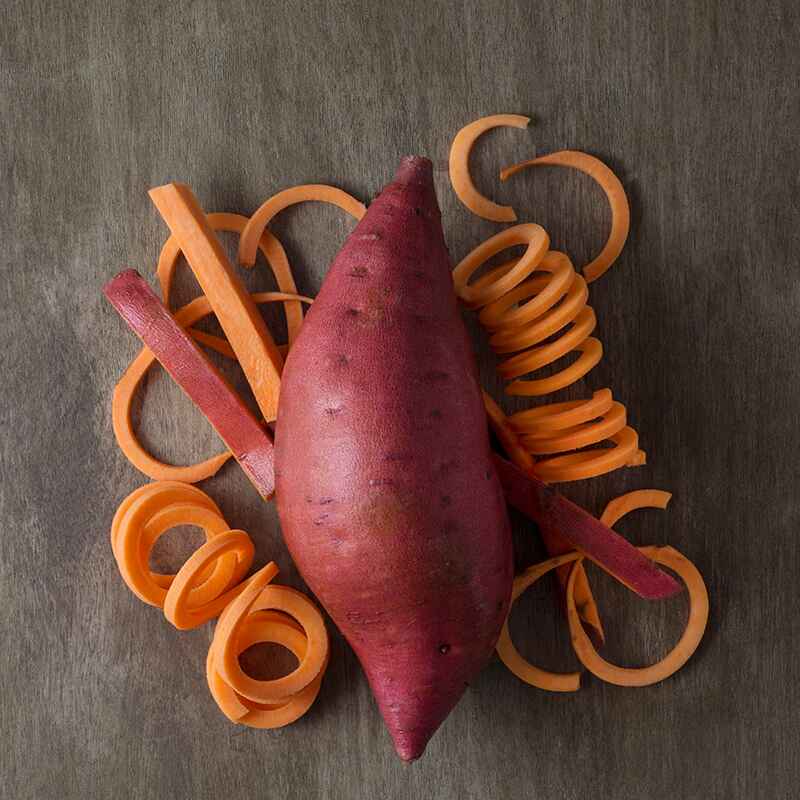 Extra-moist and flavorful, with orange flesh and a red-copper to plum skin color.  Red sweet potato varieties include the Diane, Vermillion, Burgundy and Garnet.
Commonly referred to as "Yams", red sweet potatoes are the most popular sweet potato west of the Rockies.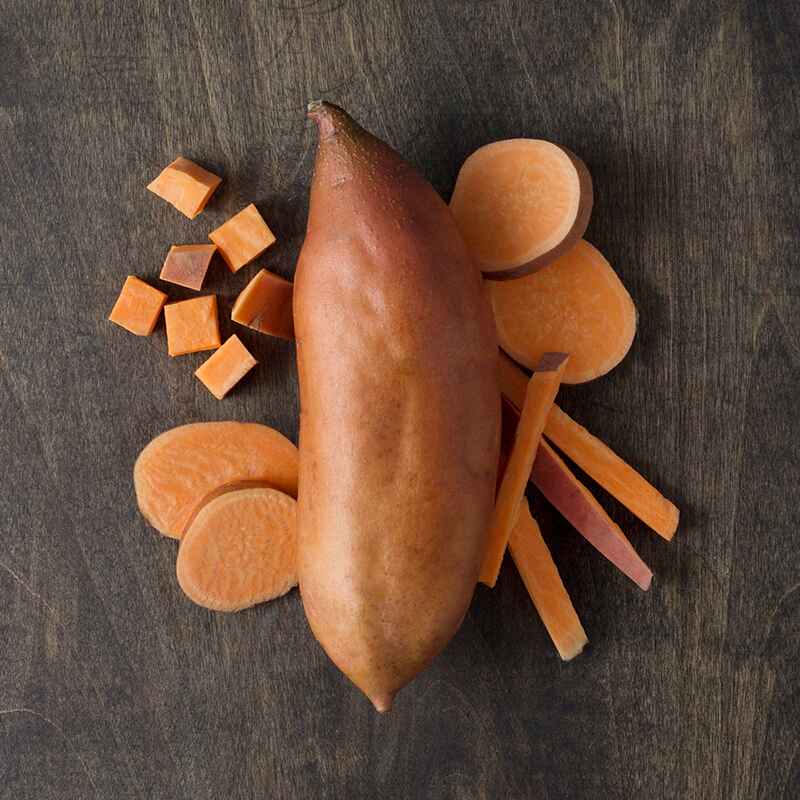 Bright orange flesh, copper-colored skin, moist and sweet to taste.  Orange sweet potatoes are excellent for baking, roasting or in casseroles.  Orange sweet potato varieties include the Covington, Belleview and Beauregard.  Due to their popularity with growers on the East Coast—orange sweet potatoes are the most popular variety grown in the USA.  West coast production is predominantly supported by the superior flavor and quality of product that is produced in California's perfect growing conditions.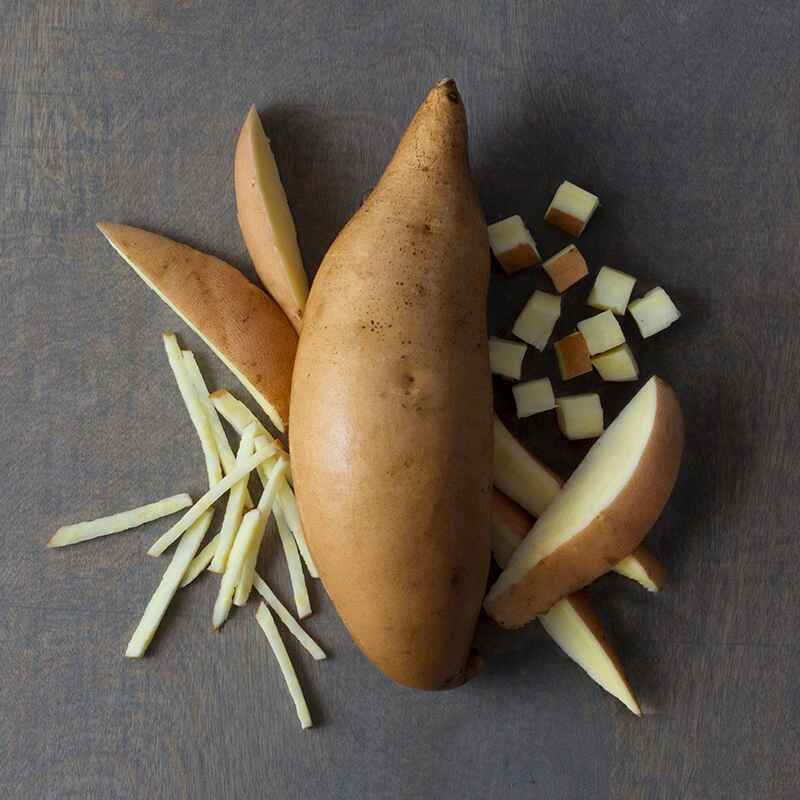 Yellow to cream-colored flesh and skin color.  Slightly drier than the orange fleshed varieties, these semi-moist sweet potatoes have a mild, nutty taste.  White sweet potato varieties include Bonita, O'Henry, DS White, Hannah and Jersey.  They make excellent alternatives to standard Irish potatoes and are perfect in casseroles and side dishes, or simply baked and can elevate recipes beyond a traditional potato.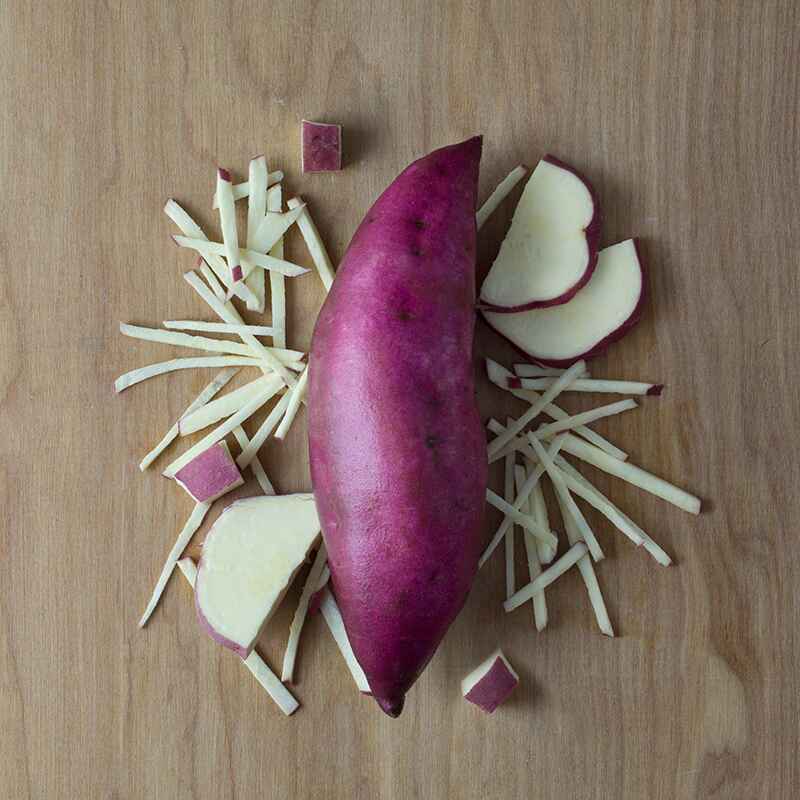 Dark red, almost purple skin with a creamy white flesh.  The drier flesh of Japanese sweet potatoes allows for extreme versatility in the kitchen.  These potatoes can be shredded, cubed, riced, or cut anyway one could imagine and then cooked without losing it's shape which is great for soups, hashbrowns, fries, the sky's the limit!  Japanese sweet potato varieties include Murasaki and Kotobuki.  Often referred to as Batatas, Bonatios, Oriental Sweetpotato or Korean Yam, these sweet potatoes are useful in any cuisine and can elevate even the simplest of dishes like a baked potato or potato salad.
Stokes™ Purple
Sweet Potatoes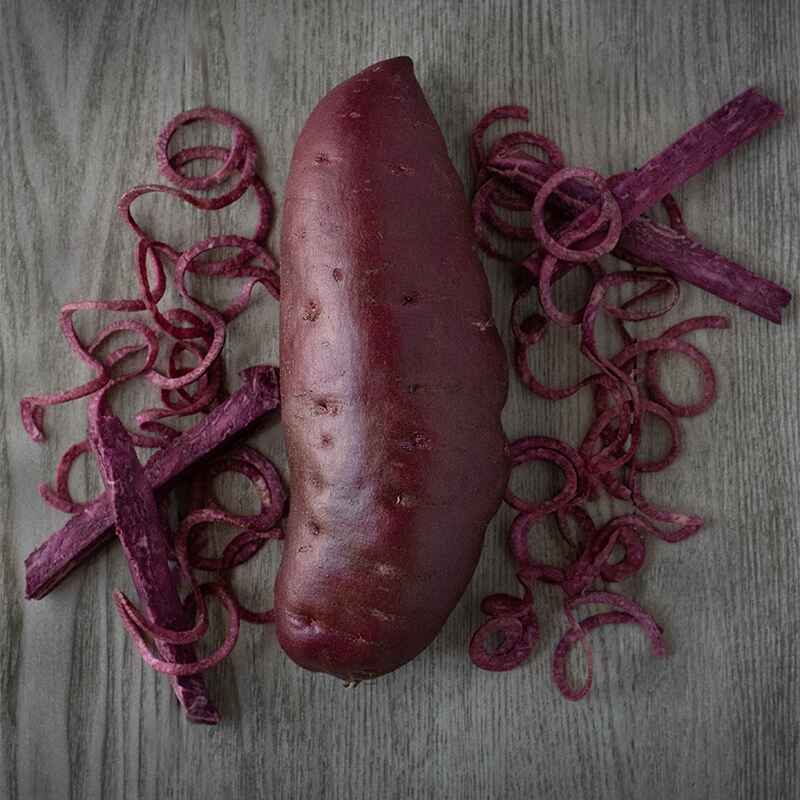 Dark purple skin and vibrant purple flesh, this unique proprietary variety is grown exclusively in California by A.V. Thomas Produce.  It is most similar to the Japanese sweet potato characteristics in that it has a nutty and sweet flavor and dryer than orange flesh types of sweet potatoes.  It can be used as an exotic alternative in recipes that call for regular potatoes.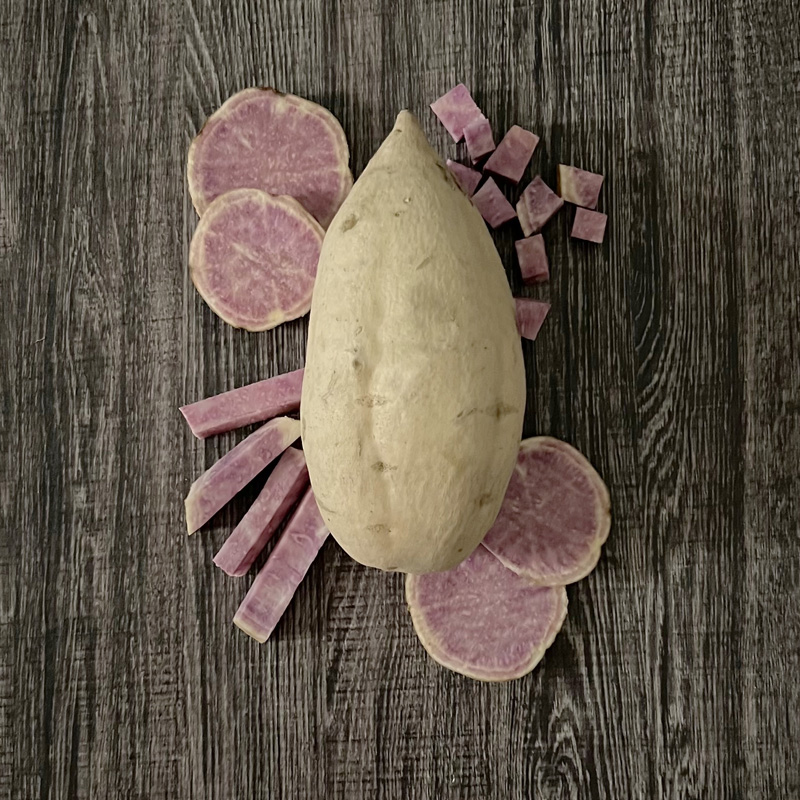 Pale white skin color with a lavender flesh that intensifies in color after cooking.  Commonly referred to as Hawaiian Sweet Potato and is most popular in Polynesian and Japanese dishes.  Prized for their high antioxidant levels, anthocyanin is the pigment which is responsible for the lavender color of the flesh.  Mashed Okinawan Sweet Potatoes are a popular easy side dish which originated from the Hawaiian Island of Kauai.
Ben Yagi™ Purple
Sweet Potatoes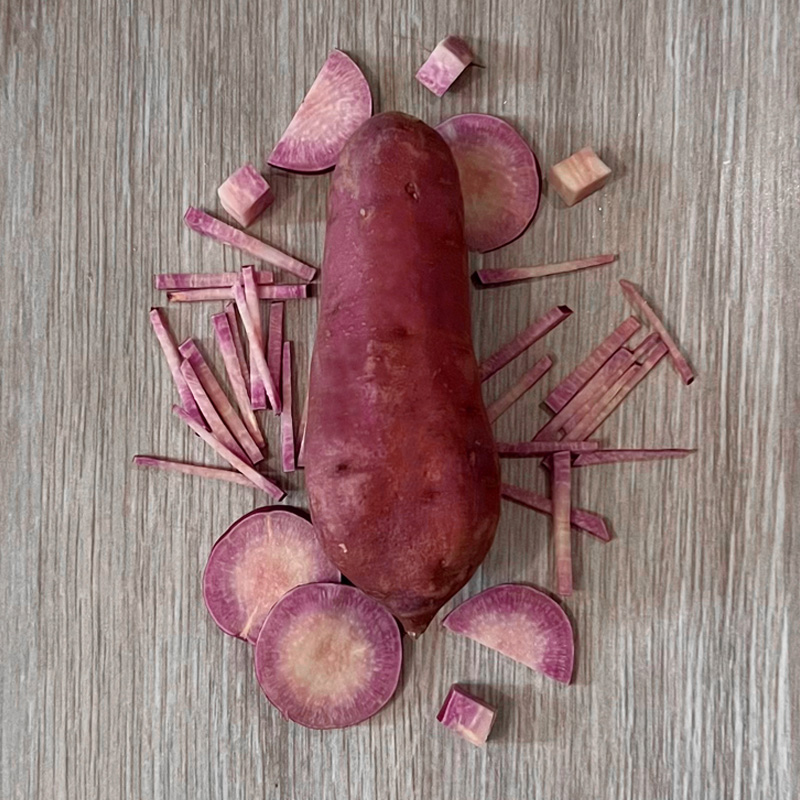 Lighter in color than Stokes Purple Sweet Potatoes, this delicate variety is available seasonally.  Ben Yagi Sweet Potatoes have a tender semi-moist flesh and its vibrant hued coloring are another unique addition to the plate.  Peak availability are during the fall and winter months, and will begin to taper off during the spring.  Be sure to try these gems while their available!