We pride ourselves on the top notch quality product we produce, as well as how best we can serve our customers. This upgrade is a big part of the future of A.V. Thomas Produce! The only automated sweet potato packing line on the west coast and the only one of its kind in the United States. Always growing, evolving and leading the industry. #avthomasproduce #sweetpotatoes
We at A.V. Thomas Produce are devoted to bringing our production to the future. Which means going green, sustainability throughout our facilities. We have taken the first and largest steps in this direction by adding solar power to help offset the power consumption. New times require new innovations and that's exactly what we are geared to do. #solarpower #goinggreen
In the spring of 1977 my uncle, Antonio Vieira Tomas, offered to sell me his company.

Looking at the original documents my wife and I signed when we purchased one 9,100-square-foot building (but not the land it sat on). Eighty acres of sweet potatoes already planted and awaiting harvest later that year, some cardboard boxes and a little bit of equipment all for less than 150k. The year before, my uncle documented that A.V. Thomas Produce sold almost 39,000 forty-pound cartons of sweet potatoes and yams – about 1.5 million pounds of produce.
Sweets/O'Henry/DS White/Bonita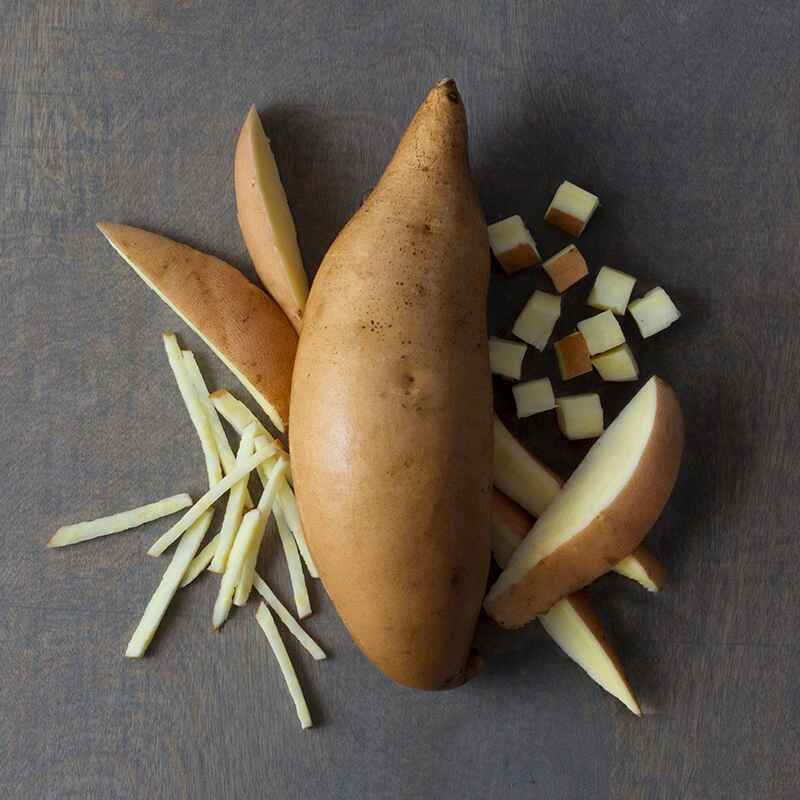 Yellow to cream-colored flesh and drier than the orange fleshed varieties, with a mild, nutty taste. They make excellent alternatives to standard Irish potatoes. Perfect in casseroles and side dishes, or simply baked, and can be a nice change of pace in recipes that traditionally call for white potatoes. Varieties include O'Henry, DS White and Bonita.
Oriental/Murasaki Sweet Potatoes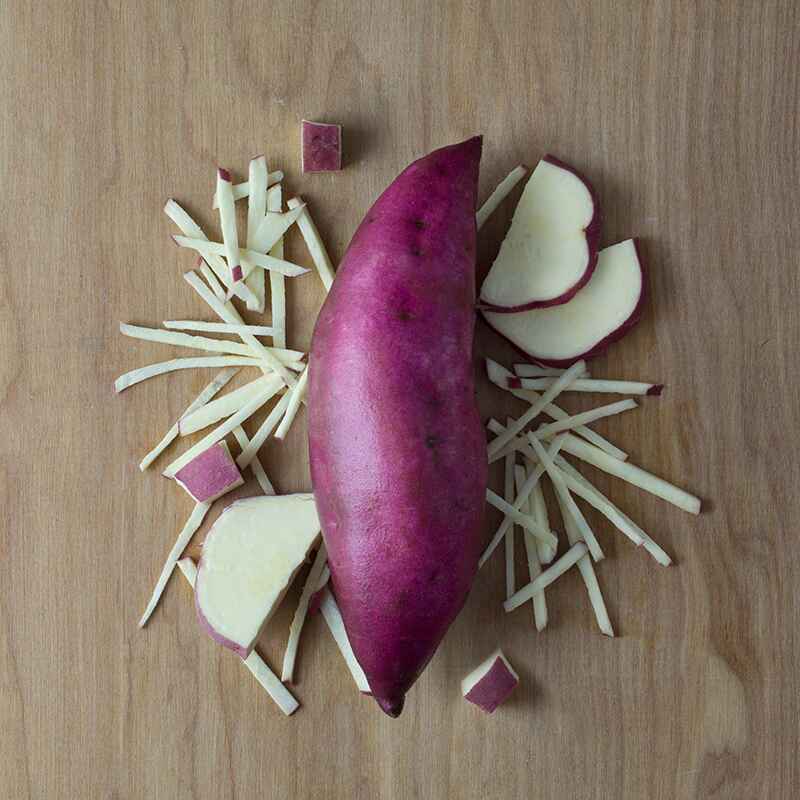 Dark purple outside and a creamy white inside. This sweet potato is known as either an Oriental or Japanese Sweet and has a full, nutty flavor. They are an exotic alternative to traditional sweet potatoes, and an eye-opening alternative to Irish potatoes.
Covington/Jewel Beauregard Sweet Potatoes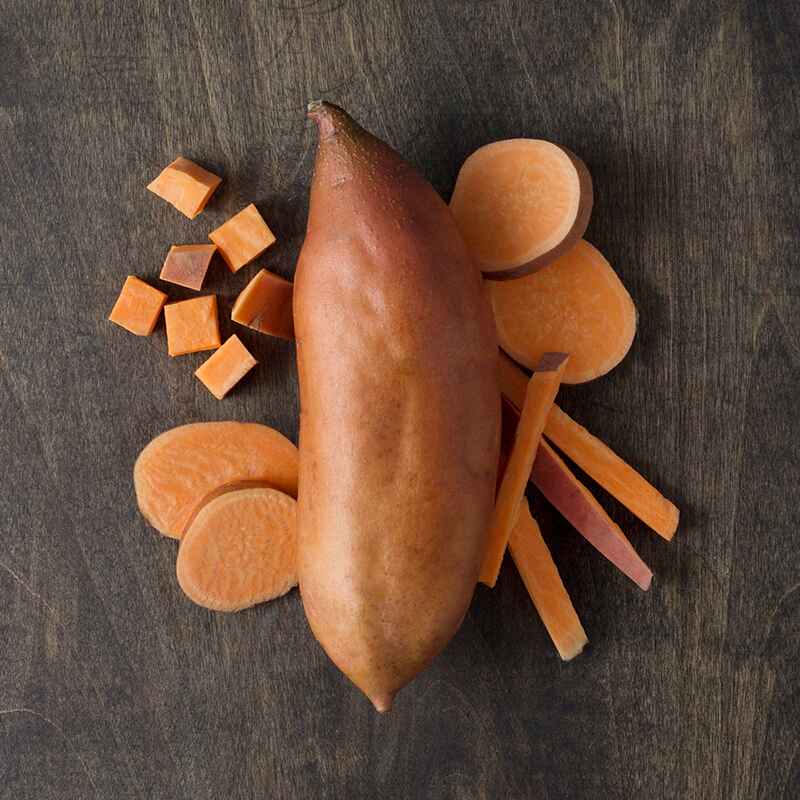 Bright orange flesh, copper-colored skin, moist and sweet to taste. They are excellent for baking, roasting or in casseroles. When consumers think of a yam, they think of the Beauregard.
Diane/Garnet Sweet Potatoes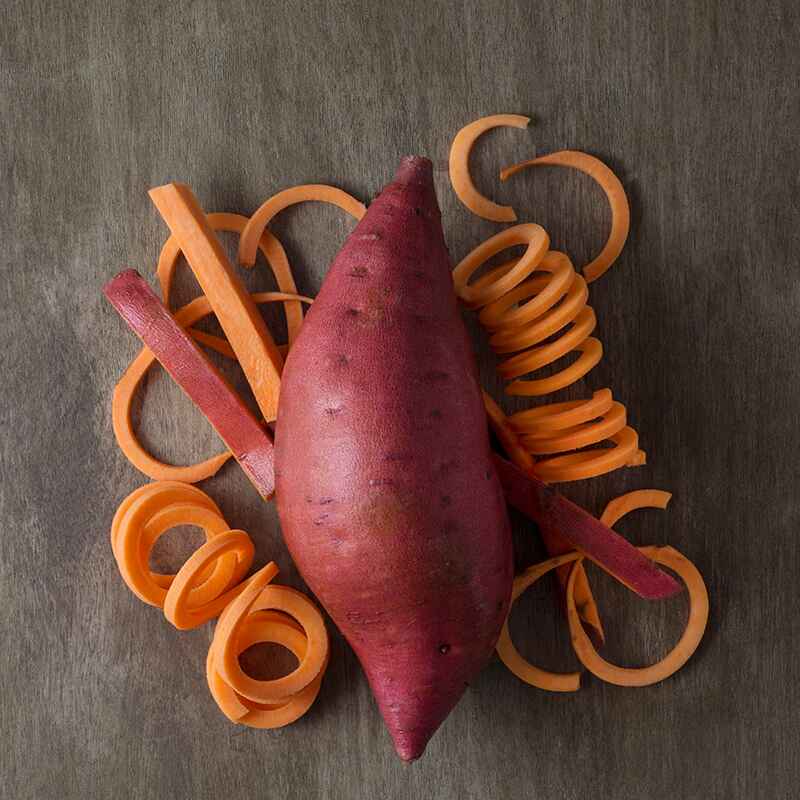 Extra-moist and flavorful, with orange insides and a red-copper to plum-colored skin. Red yam varieties include the Diane, Maryland Red and Garnet.
Purple/Stokes Purple Sweet Potatoes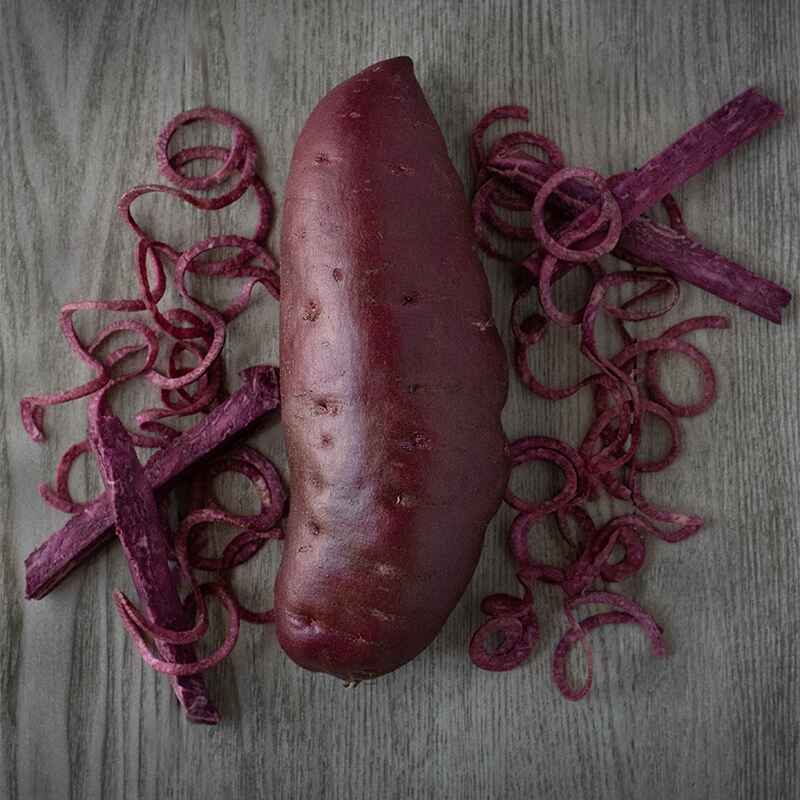 Dark, vivid skin and vibrant purple flesh. This is a Relatively new and unique variety that is grown and sold exclusively in California by A.V. Thomas Produce. It is most similar to the oriental sweet potato characteristics in that it is very nutty and sweet and dryer than orange flesh varieties. It can also be used as an exotic alternative in any recipe that calls for regular potatoes.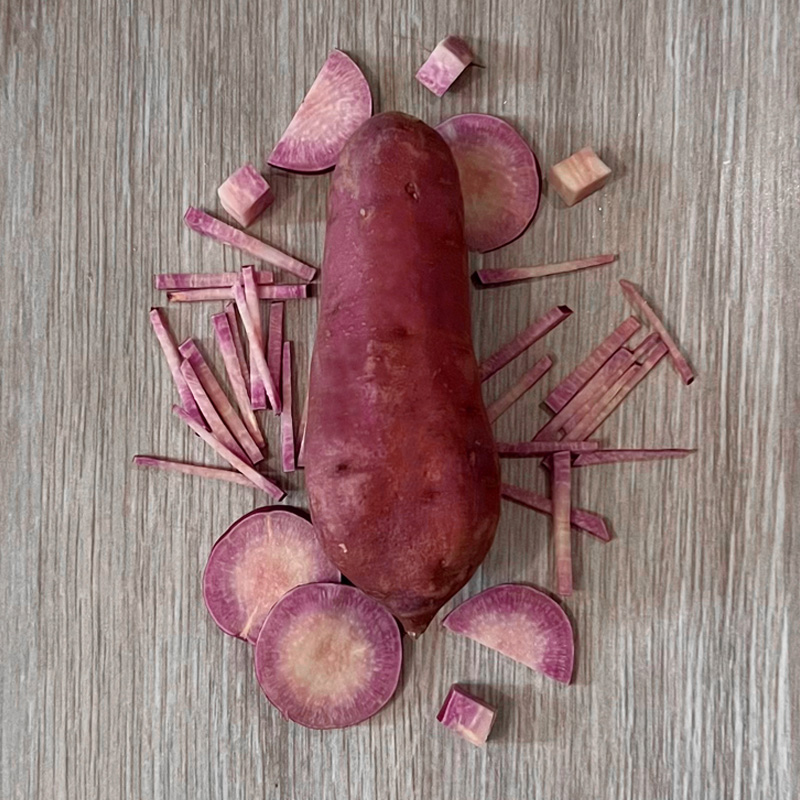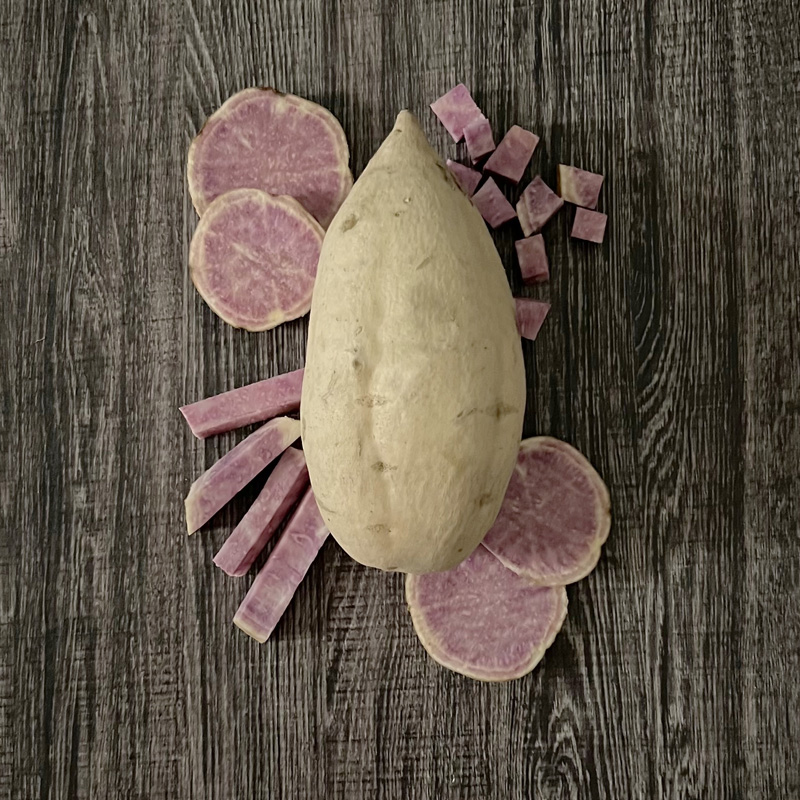 This vibrantly colored sweet potato is rich in flavor and packed with nutritional benefits. Okinawan Purple Sweet Potatoes. Known for being a super food rich in antioxidants , known as anthocyanin is the pigment which is responsible for the beautiful color of the flesh.
What's the difference between a sweet potato and a yam?
Depending on who you ask…

Although orange-fleshed sweet potatoes have traditionally been referred to as yams in parts of the United States and Canada, they are not part of the same family as True Yams and therefore they are not really yams. True yams are cultivated in Africa, Asia, Latin America, the Caribbean and Oceania and not traditionally in the United Stated or Canada.

In the United States, it's easier.

"Sweet potato" is the broad category name, and yams are a type of sweet potato. (So all yams can also be called sweet potatoes, but not all sweet potatoes can be called yams.)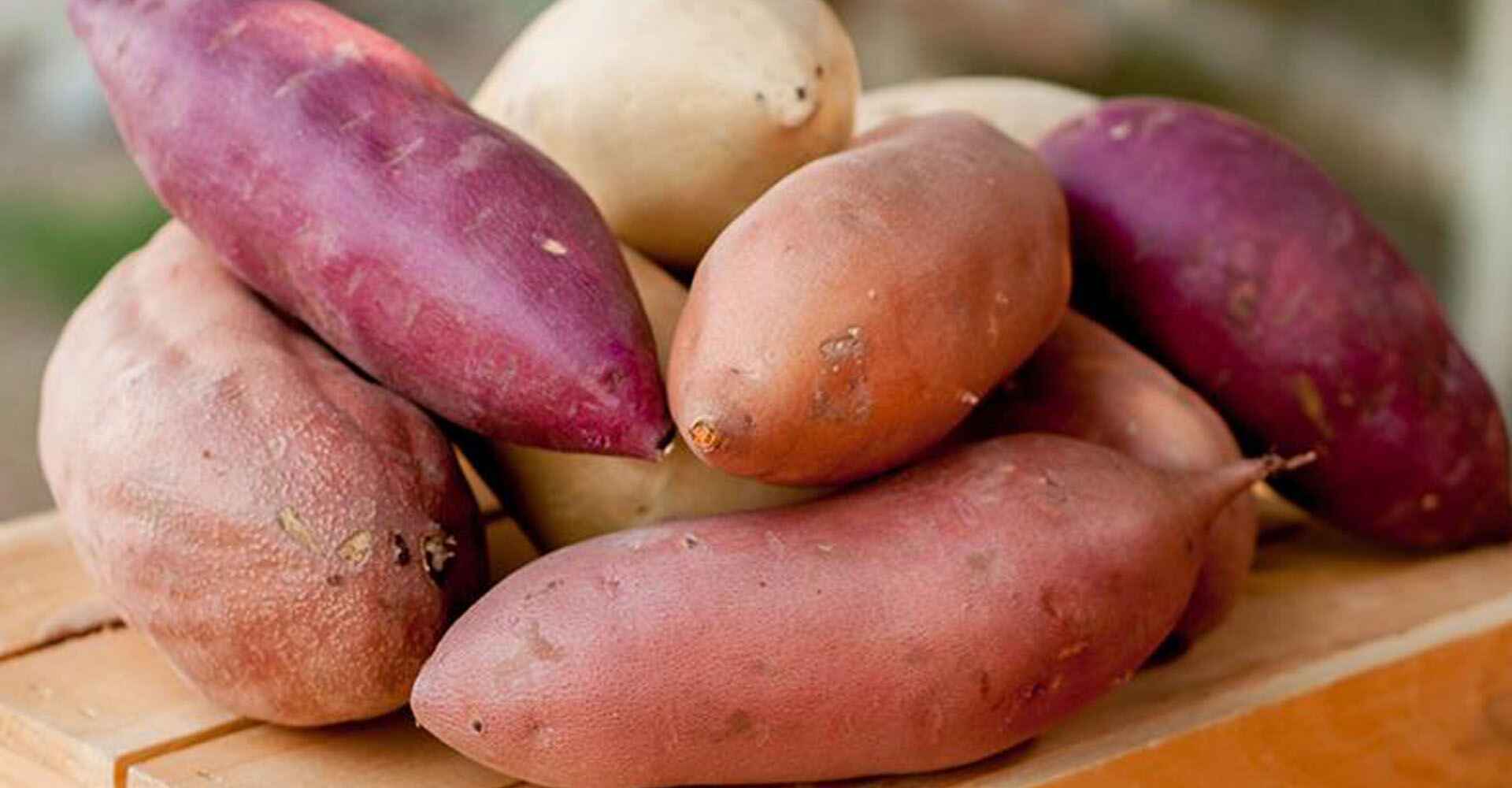 NATURE'S SUPERFOOD
Fresh Sweet Potatoes have been certified by the America Heart Association (AHA) to be low in saturated fat and cholesterol. The American Cancer Society, American Dietetic Association and AHA support eating sweet potatoes which are nutritious and can be helpful in the prevention of disease.